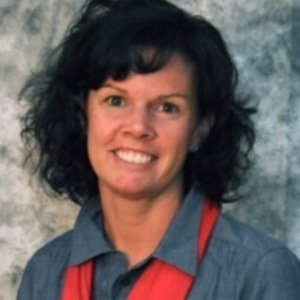 Allison W. McCulloch,
Special guest
Allison W. McCulloch, has been a guest on 2 episodes.
January 4th, 2021 | Season 6 | 35 mins 28 secs

preservice teachers; technology; school based partners

In this article, we examine the ways in which the creation of a third space can bridge the divide between coursework and practice for preservice secondary mathematics teachers (PSTs) taking a technology, pedagogy, and content course. A university-based instructor partnered with two high school teachers to create a space in which PSTs draw upon and use both academic and practitioner knowledge while creating technology-based tasks for high school students to use. Our results revealed increased focus on pedagogical decisions in areas such as technology-task design and questioning techniques. The data also indicate that the success of this collaboration was connected to fair distribution of work, feeling valued, and personal benefit and challenges centered on maintaining rejection of hierarchy.

August 28th, 2020 | Season 5 | 36 mins 53 secs

technology; function; preservice secondary mathematics teachers

In this article, we present a set of design principles to guide the development of
instructional materials aimed to support preservice secondary mathematics teachers
(PSMTs) examining student practices in technology-mediated environments. To
develop design principles, we drew on the literature related to technological
pedagogical content knowledge (TPACK; Niess, 2005), video cases as learning objects
(Sherin & van Es, 2005), and professional noticing (Jacobs, et al., 2010). After presenting
the design principles, we share a task created using these design principles. Finally, we
share PSMTs' reflections about changes in their own understanding after examining
students' practices. Their responses provide insights into the usefulness of the
design principles for deepening PSMTs' mathematical knowledge and knowledge
of students' understanding, thinking, and learning with technology.