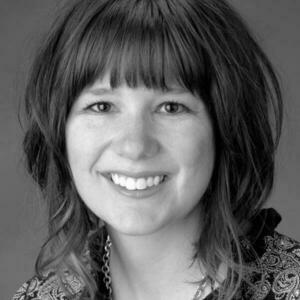 Courtney Koestler
Special guest
Courtney Koestler has been a guest on 2 episodes.
December 15th, 2021 | Season 8 | 39 mins 39 secs

Long-standing and ongoing calls exist for making mathematics meaningful, relevant,
and applicable outside the classroom. Major mathematics education organizations (National Council of Teachers of Mathematics [NCTM], National Council of Supervisors of Mathematics [NCSM], Association of Mathematics Teacher
Educators [AMTE], TODOS: Mathematics for ALL) have called for mathematics to be seen as a tool for understanding and critiquing the world. To prepare students and teachers to do this, we must go beyond "everyday" contexts and include analysis of social justice issues into our courses. We share an activity designed to
address these calls while also addressing the mathematics goals of the course. We share data showing that prospective teachers learned mathematics while also learning about their world and reframing their view of mathematics as a tool to make sense of the world.

December 15th, 2021 | Season 8 | 31 mins 9 secs

The Access, Allies, and Agency in Mathematical Systems project team designed
a professional development for mathematics teachers positioning equity at the systemic level and activities aimed at supporting mathematics teachers in considering the influence of privilege and oppression on mathematics teaching and learning (Scroggins, 2017). Here, we examine the levels of oppression activity, aimed at supporting mathematics teachers in understanding that oppression operates at multiple levels (i.e., as a system) and that these levels exist and operate in/on mathematics education. Such understanding can support mathematics teachers in disrupting inequities, and how mathematics teachers engage in this activity can support mathematics teacher educators in preparing teachers to do such work. Specifically, we explore the question: How does this activity support mathematics teachers' understanding of levels of oppression?